Thursday, August 24th, 2006
---
2:00 am
Monday, August 21st, 2006
---
12:33 am
An IQ of 122 is what I have.

This is what it has to say about me....
Your Intellectual Type is Word Warrior. This means you have exceptional verbal skills. You can easily make sense of complex issues and take an unusually creative approach to solving problems. Your strengths also make you a visionary. Even without trying you're able to come up with lots of new and creative ideas.
Monday, August 14th, 2006
---
3:27 am
"I imagine what my body would sound like slamming against those rocks, and when it lands will my eyes be closed or open. I go through all this before you wake up, so I can feel happier to be safe again with you."
-Bjork


Wednesday, July 12th, 2006
---
4:37 pm
It is very important to belittle someone and make them feel as good as they are. Especially those with all the idiotic phrases and sentences pouring from their mouths.
Tuesday, June 6th, 2006
---
12:14 am
Well its all setting in. So far I am on track to graduating, but it has built stress in me. I am scared that something will happen and screw me over. I am trying to earn as much money for college and a place. I need to find a roomate. Thank god Nordstroms pays good. I should be able to make some bank. NO time for friends. Its bothering me.
Friday, May 26th, 2006
---
1:45 pm
ATTN: Senior skippers hope you had a good day.

I have to say that I enjoyed the small classes and Collmer made me love her ten times more today then ever.

Ali and Amber you missed Beecroft in a very fitting pair of jeans and also a video that you will have to watch after school to gain points.

By the way...I LOVE GROSSMAN. He is standing behind me. I hope he see's.
Wednesday, May 10th, 2006
---
11:47 pm
18th birthday tomorrow.
my plans are as listed:
hang out with the family
friday night get my tattoo
saturday go to the zoo and then hang out with friends.
Tuesday, April 25th, 2006
---
11:29 pm
Thanks for making things confusing and difficult gorgeous.
Tuesday, April 11th, 2006
---
5:59 pm
Work is hardcore.
No joke people.
I can't really complain because I love everyone I work with except a few.
I think I will have flat feet in a couple of months simply from standing.
Thursday, March 23rd, 2006
---
10:03 pm
The OC rocked my world tonight.
Monday, March 20th, 2006
---
6:28 pm
molly sue <this is for you amber>

Saturday, March 18th, 2006
---
7:35 pm
High Fashion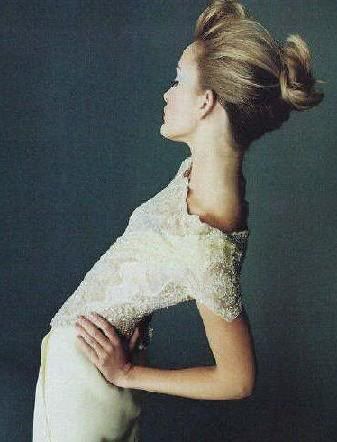 Wednesday, March 15th, 2006
---
3:15 pm
J-O-B

Have my interview at Alberson's today.
Monday, March 13th, 2006
---
6:19 pm
I am officially enrolled in college!
WTF! I really can't believe it.
Handing those papers to them makes you realize its all almost over.

You know what, I am going to miss it.
All of it.
I love my friends and I am happy we will all still be together,
Ali and Amber there is no one funnier than you two and I am so happy we are friends. I want to live with you two, with all seriousness.
Friday, March 10th, 2006
---
2:03 pm
I am excited about the OC.
I knew it was time for Marissa and Ryan to split, but I already know what the conflict is going to be.
Marissa is going to get together with the guy no one knows his name.
Ryan is going to get together with Sadie.
Then Marissa and Ryan are going to get jealous of each other and Ryan will get into a knock down drag out fight with whats his name and then they will have a huge fight confess their love for each other and leave Sadie and whats his face for each other.

The OC you are too predictable.

I am dying my hair this weekend.
I think I am going to go red, but not as red as Amber...I am not as dareing as you.
Wednesday, March 8th, 2006
---
3:01 pm
America's Next Top Model season 6 premier is on tonight on UPN 49 (otherwise known as the blackie station) at 8.




I am so excited.
Wednesday, February 22nd, 2006
---
3:04 pm
Something is wrong with me.
I have had a headache for four days.
Yesterday it was pounding at the Rowes.
More doctors appointments.
Thursday, February 9th, 2006
---
10:04 pm
Johnny dies and fucking Sadie picks up where he left off.
Monday, February 6th, 2006
---
4:56 pm
Today is getting increasingly worse.

I need to be able to go to the Art Institute on saturday. Since I now have no way of getting there I asked my mom (last resort) and she said that I would have to pay her $15 in gas money! Funny cause I thought this was bettering myself, making myself useful to the community. You may ask why the outrageous price.....because she doesn't want to stay there with me. So she will drive me there, go home, and then come get me when I call her. Its funny how this all works out. Oh...plus she made me clean her truck today. I am 5'4 and cleaning a 7' truck. What the hell.

Anyways, so if anyone would like to check out the AI with me on saturday (more like take my ass to the AI) please let me know because if I do not find someone I won't be going. And there goes another crucile point in my life cause I can't just pull $15 out of my ass.

Thanks



current mood: discouraged
Tuesday, January 31st, 2006
---
10:27 pm
The admissions director at the Art Institute is the nicest and sweetest person I have talked to.
She set up an interview for the 8th and I am the most excited I have been for quite a long time.
I no longer feel worthless.
p.s. we talked for a half and hour and she said she loved my enthusiasm and pretty much everything about me. she also asked me to bring in pictures of my room to show her what I have done with small space.
current mood:
artistic